Dedication to detail
There are many steps involved in the refinishing of surfaces. Below is an example of what your sink or bathtub will experience in the repair process.
First we get rid of any loose paint or residue sand and smooth out the surface. The chips and scratches are then filled, sanded and special solutions and bonding agents are applied in preparation to refinishing. Color matching is a critical step in the refinishing process. The entire process is similar to the method of repairing a cavity in a tooth, fortunately no general anesthetic is required!
Finally the surface is painted with many coats to give a well covered and like new appearance. Areas are masked off and odors are ventilated by special equipment..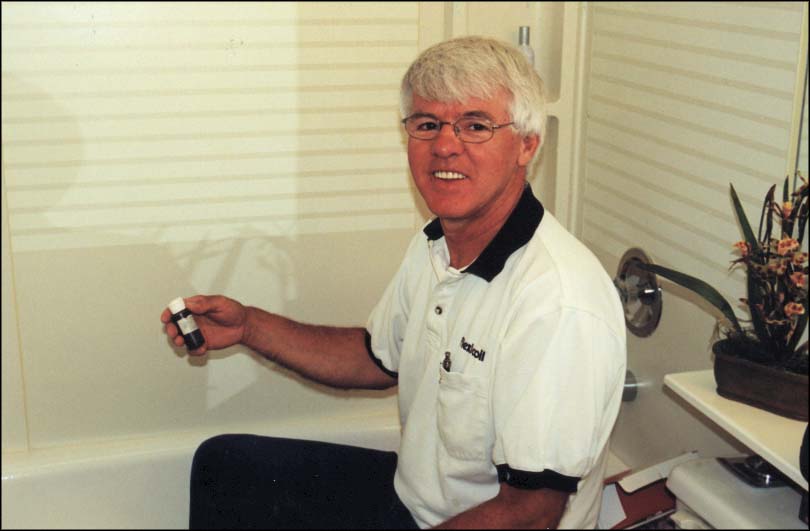 The most important thing to remember at this point is to give the surface a 24 to 30 hour period of rest to make sure the paint and products are cured. Once the waiting period is over you can now put your sink or tub back to work. To give life back to your worn tub, sink, tile, vanity or appliances, try the "Renew It" solution!
Warranty
Limited warranty against discoloration and peeling for 5 years for private homes.
Green Thinking
By renewing your existing fixtures, you are reducing environmental waste.