The man behind Quality Renew It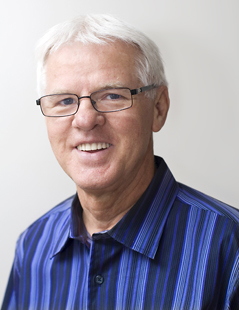 Peter started his business of painting and renovating 29 years ago under the name of Quality Building and Renovations. He has developed his expertise over the years and has completed everything from interior painting to kitchen and bathroom renovations. Since moving his business from Saskatoon to Calgary in the Summer of 1994, he has specialized in painting, ceiling work and drywall repair for insurance damage. Over the last 5 years he has formed a new branch of his business, Quality Renew It. The business has grown and now operates in both Calgary, Alberta, and Kelowna, B.C.
After taking extensive training in spot repair techniques Peter decided to combine his knowledge and experience of painting to the precise work of spot repair and refinishing of tubs and other similar surfaces. Peter has a keen eye for his work and is well known for his perfectionism. He will take the time to do quality work and will not consider the job complete until both he and his customer are completely satisfied.
Founding his business on solid principles, Peter is known for his integrity, strong character and a keen commitment to his work and above all his family. If you are looking for quality, expertise and a friendly face, Peter looks forward to meeting you.